Apply for Admission apply@urmia.ac.ir
                                   Application for Admission to Urmia University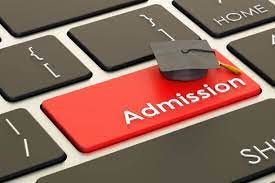 Please send your application and documents (Passport, Academic Degrees, and Transcripts) to apply@urmia.ac.ir
Urmia University welcomes applications from international students for admission into its BA/BSc, MA/MSc, and PhD programs. Urmia University is committed to providing affordable Higher Education Services to all nationalities from other countries. The promotion of access to higher education in the region and among our neighbors is well in line with our religious, cultural, moral, national, and international doctrines. Please review all fields of study at MA/MSc and PhD Programs of Urmia University before you apply. Please send your application and documents (Passport, Academic Degrees, and Transcripts) to apply@urmia.ac.ir 
Online Application Form Link (SAORG)
Application Stages:
1. All international students are required to start their application through an online application system and complete the application form (in Persian or in English). This nation-wide application system is hosted by the Iranian Ministry of Science, Research, and Technology and is the same for all universities in Iran. Before applying, you need to prepare scanned copies of your passport, passport-size photo, academic degrees, and academic transcripts. Please choose Urmia University and your field of study among the given options. For signing up and registration, please follow this link. Make sure you write your active email and mobile number correctly. We will use the given email to inform you about the application result and admission letter. 
2. Once you submit your application, the documents will be reviewed by our staff and then the respective departments. Meanwhile, you may be invited for a short online interview through Skype, Whatsapp, IMO or similar social networking platforms as part of this process. Your Persian Language Proficiency ability will be assessed through Urmia University Persian Proficiency Test (UU PPT) at the time of registration on-site at Urmia University or prior to that at your country of residence. Based on your performance in this test, you may be placed in Persian Language Learning classes in parallel with your main courses or as a prerequisite for your entry into the mainstream program. International students could take part in Persian Language Preparation courses in their country of origin or any other place in Iran offering such courses. 
As for tuition fees, Urmia University offers quality higher education programs at very competitive and reasonable rates compared to other Iranian universities and those in the neighboring countries. Please find the updated tuition fees as well as terms of payment and tuition policies in this pdf file. 
If you have any questions or need further information regarding your application, please do not hesitate to contact us through the following email: apply@urmia.ac.ir.